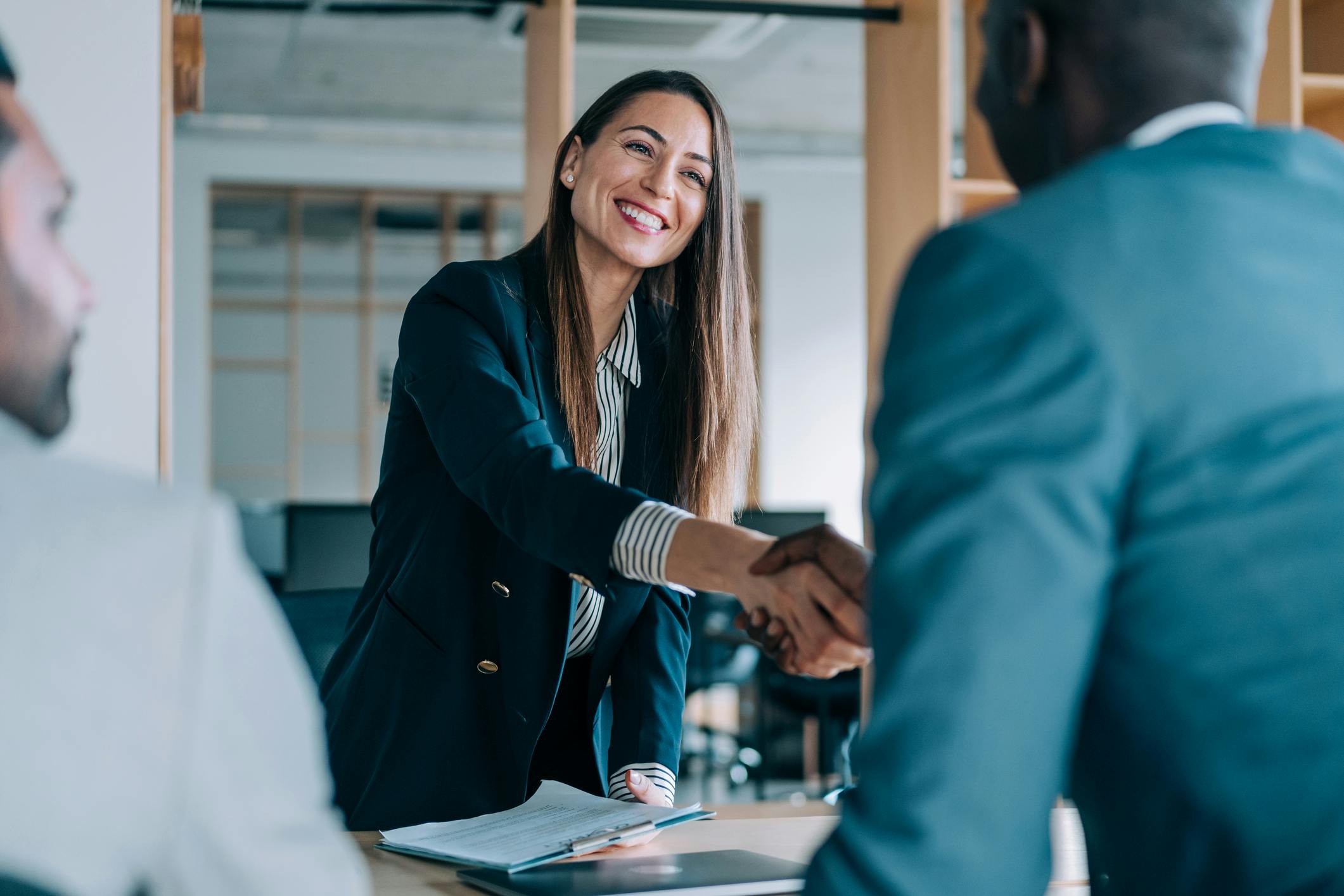 by Counterpart • 
Oct 14, 2022
The board of directors is an essential part of private, public, and nonprofit organizations. The board handles making decisions that are in the company's best interest. It's a big responsibility. 
As fiduciaries, they must put the company and all shareholders before personal gain. Failing to fulfill these responsibilities can lead to claims of negligence. 
In certain circumstances, a lawsuit due to negligence can eat up a board member's personal assets. The average reported loss for directors and officers (D&O) insurance claims in 2018 was around $400,000. But it can easily be higher. 
If you're planning on joining or starting a board of directors, it helps to set a strong foundation. Understanding individual board members' responsibilities can help alleviate potential risks. Clear, established roles boost accountability. And that can help with overall morale and decision-making. 
So, let's get started with the basics. 
Board Member Roles 
Each board member will have different responsibilities. Those responsibilities are commonly broken down into the roles and duties below. Please note that a single board member may fulfill multiple functions. 
Chairperson / President
Works together with the CEO.
Assigns committee chairs.
Moderates all committee and board meetings.
Primary contact for board services.
Ensures board objectives are met.
Vice-Chair
Assists the chairperson in completing responsibilities.
Documents board operations.
Support the chair in meetings.
Secretary
Plans and distributes board meeting agenda.
Collects background information for upcoming meetings.
Records and distributes minutes of the meeting.
Ensures members can access all governing documents.
Schedules and notifies board members of upcoming meetings.
Treasurer
Reconciles bank account and financial statement information.
Records, reviews, and files tax-related documents.
Supports CEO and CFO to prepare and present an organizational budget.
Answers board members' financial questions.
Reviews financial audits.
What Are The Legal Responsibilities Of A Board Member?
The board has a fiduciary duty to ensure that an organization follows its own guidelines.
A nonprofit board has the additional responsibility to make sure the organization has adequate funds. It is common for a nonprofit board member to run fundraising campaigns.
Each board role must execute three basic fiduciary responsibilities:
1. Duty of Care
Duty of care means that board members carry out their basic responsibilities with care, attentiveness, honesty, and a drive to support the organization. Members should be well-informed, reasonable, and active in their roles at all times. This includes when they are speaking with shareholders, planning an annual conference, or simply presiding over a board meeting.
2. Duty of Loyalty
The duty of loyalty refers to a board member's legal responsibility as a fiduciary. Board members should disclose potential conflicts of interest. They should also support board decisions in public, provide relevant and adequate disclosures, and act in good faith.
3. Duty of Obedience
To fulfill the duty of obedience, a board member should stick to the organization's bylaws. Organization guidelines, mission statements, and legal requirements are in the company's governance documents. They should be provided to new board members during onboarding.
In addition, a board member is legally obligated to maintain confidentiality concerning non-public company information. They must also disclose all relevant information to stakeholders when requiring stakeholder action.
5 Best Practices For Board Members
To run a successful and balanced board, follow these five steps: 
Separate the responsibilities of the board and the management team.
Some overlap between executive and board roles can occur. This is especially true between the Board Chair, the CEO, the Treasurer and CFO. Keeping clear divisions of responsibilities makes it easier to hold people accountable to get work done.
However, some redundancy can be beneficial. For example, if the board chair is absent, the CEO can preside over a meeting. 
Connect regularly with investors and key stakeholders.
For a board to efficiently execute its responsibilities, it should communicate with decision-makers. New board members should be onboarded and given contact information for members of the board, the executive management team, investors, and any other key stakeholders. 
Get adequate insurance coverage for board members.
Many potential liabilities and risks can crop up for board members. Investing in directors and officers insurance (D&O) can help mitigate potential issues and provide peace of mind for both the organization and board members.
In fact, some candidates may refuse to join if D&O insurance is not provided. Board members should consult with their insurance broker to ensure adequate coverage. 
Provide concise reports, agendas, and meeting minutes. Your fellow board members are busy and must share ideas and metrics with various stakeholders. Reports should be as short as possible, ideally less than five pages.
The board secretary should take detailed meeting minutes that include everything discussed and agreed upon. These notes should be sent to all board members shortly after the meeting. 
Final Thoughts
Being a board member is an important and rewarding responsibility, but prospective board members should understand their role before joining. Many people don't realize that individual board members can be held financially accountable or sued by employees, customers, and shareholders. 
And given the possibility of personal asset exposure, it's critical to ensure that all board members get adequate D&O insurance. This safeguard provides coverage so the board can make decisions with peace of mind. 
To learn more about your business's specific risks, request a complimentary risk assessment. 
FAQ

How do you compensate board members?
The two methods commonly used to compensate board members are either cash payments or equity. 
Should a board member be an employee?
There are pros and cons to having an employee on the board. Employees often provide a realistic perspective of the company and are more dedicated to the organization's mission. However, sometimes conflicts can arise between external board members and employee members. 
Can board members fire staff?
As a best practice, the board should only hire and fire the senior management team. A vote from the board of directors can fire the CEO or executive director. You should list the process for removing a CEO in the organization's bylaws. 
Technically, board members can fire staff. However, hiring and terminating employees is the responsibility of the CEO or executive director. Rather than acting as the CEO, board members should hold this person accountable. 
What is directors and officers insurance?
Motivated and experienced board members often expect an organization to invest in D&O insurance. D&O insurance protects directors and officers against lawsuits for failing to perform their duties. 
For a full discussion of what D&O insurance does and does not cover, check out our in-depth article on D&O coverage. 
Disclaimer: ​​The information provided herein is to provide an overview of current issues and situations and to alert our readers of potential areas of concern. The information set forth herein is not, and should not be construed as, legal advice.
by Counterpart • 
Oct 14, 2022