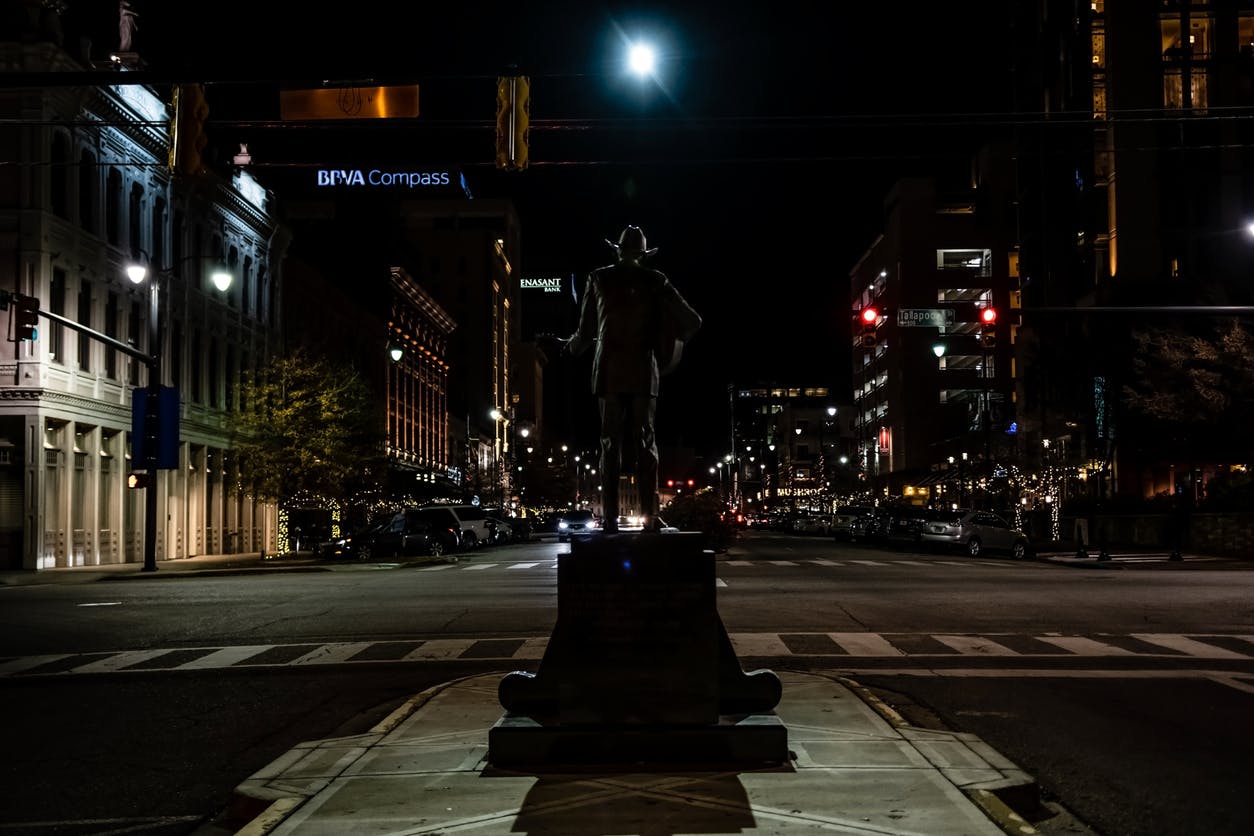 by Counterpart • 
Jun 22, 2022
What is Excess Liability Insurance?
An Excess Liability policy cannot be used alone, as it supports your primary insurance. Typically, this form of protection is added to employment practices liability insurance (EPLI), directors and officers insurance (D&O), general liability insurance, or commercial auto insurance.
An excess liability policy acts as an extended warranty, often providing additional coverage when your primary plan runs out of funds to cover damages. For example, if your primary insurance coverage limit is $2 million, but you have an excess insurance policy worth $1 million, you can tap into your excess liability  policy when the initial $2 million limit is exhausted.
For a small business, excess insurance sounds like overkill—but it can be essential if your underlying policy doesn't provide enough coverage for the settlement outcomes that are common to your market and geography. Every industry has its own risks, and investing in excess insurance is one-way businesses can offset unexpected but financially catastrophic situations.
What does Excess Liability Insurance Cover?
Since commercial excess liability insurance supplements an existing policy, it may cover the same, or most of the same liabilities. 
In the world of insurance, "coverage" and "limits" are often used interchangeably to talk about what's included in different policies. For example, you could generally say the coverage on your policy is $1 million, as well as the limit on your policy, is $1 million. 
With an excess liability policy, however, these terms are very specific:
Coverage refers to claims covered by your excess policy. Generally, the excess policy covers the same time period and claims as the underlying policy. In certain cases, the excess policy contains additional exclusions.
Limits refer to the exact dollar amount (e.g., $1 million limit) that is included under your policy.
What Does Excess Liability Insurance Not Cover?
Excess liability insurance has a very specific purpose—extending your dollar limit for a current policy. As a result, these policies do not:
Add more coverage. Anything that isn't covered by your underlying policy is also not covered by your excess liability policy.
Extend to multiple policies. Excess liability coverage only increases your dollar limit for one policy. For example, if you add an excess liability policy on top of your D&O insurance policy, the excess dollar limit cannot be extended to your EPLI. You would need to purchase another excess liability policy for EPLI.
Act as your primary policy. Excess liability policies always supplement an underlying policy. It cannot provide any coverage  stand alone. 
Excess Liability Insurance vs Commercial Umbrella Insurance
There are two different types of insurance that companies can use to supplement their underlying coverage:
Excess liability insurance - An extra layer over coverage on top of your underlying insurance. Your coverage does not increase, but your dollar limits do.
Commercial umbrella insurance - An additional insurance policy that both offers a broader coverage and offers higher liability limits for your primary policy. With umbrella insurance, both your coverage and dollar limits increase.
In other words, an umbrella policy protects against a broader range of risks that may not be covered by your underlying policy, while an excess liability policy increases your coverage limit for risks you are already insured for.
So if umbrella insurance offers both more protection and higher liability limits, why bother with excess insurance?
One significant reason is that an umbrella policy requires a certain amount of out-of-pocket costs to kick in. This type of deductible is called a "self-insured retention" or SIR, and an organization must pay this amount before the umbrella policy pays up.
As for an excess liability insurance policy — no out of pocket payments are required to access the additional limits after the primary policy limit is exhausted.
Who Needs Excess Liability Coverage and How Much Does it Cost?
Excess liability coverage is ideal for any industry or business that is prone to significant risk in at least one area of their policy. And due to the uncertain nature of the business operating environment, interest in additional coverage is rising. 
Many industries like manufacturing, real estate, hospitality, construction, and financial institutions were all hit by pandemic lock-downs and subsequent supply chain disruptions. In a time when anything can happen, it's best to have protection for your primary policy.
But how much does excess liability cost?
Excess insurance usually works out to about 50-100% (or greater) of your primary insurance costs depending on the attributes of the company, the requested limits, and the coverage offered. 
One of the main predictors of cost is your desired liability limit. Generally, the higher the limit on your excess liability policy, the higher the cost. Since an excess liability policy is meant to cover unexpected claims that exceed the limits of your primary policy, your organization's industry and risk level play a pivotal role when determining policy cost.
Like other forms of commercial insurance, the investment cost of raising your coverage limit through an excess policy depends on several factors, including:
The limits and amount of your original policy
Your industry and business risk level
How long you've been in business
Size of business
Your business location
Your primary insurance provider and coverage
Excess Policies for Management Liability Insurance
As the influence of social inflation drives claim costs up, companies run the risk of exhausting their primary policy faster. This is especially true for EPLI and D&O policies. The excess policy layer can reduce the financial burden on the company and its management team. 
However, it is important to work with a policy provider that "follows form", or covers the same claims as the underlying insurance. Not all excess policies are created equal, and many come with their terms and conditions. Some excess policies match the terms and conditions of the primary policy, but others contain exceptions. For example, some D&O excess policies may follow the primary insurance except in cases of fraud or other criminal activity. In particular, you will want to ask your excess policy broker:
What is the credit rating fo the insurer?
Is there a deductible (SIR) before being able to tap into the excess policy?
Do I need more than one excess policy? And if so, how would it be structured?
What coverages are and are not covered under the excess policy?
At Counterpart, we specialize in management liability policies and offer excess coverage. Our policies include:
Frequently Asked Questions
Who Is Excess Liability Coverage Right For?
An excess policy benefits any business that operates with a higher risk and may face expensive claims. Common industries that invest in excess liability coverage are:
Construction
Manufacturers
Financial institutions
Technology companies
Retail
Media companies
Hotels
Publishers
Wholesalers
Healthcare
Attorneys
Staffing
Your broker may recommend excess liability insurance when you purchase or renew your policy. Due to social inflation and changes in the liability landscape, businesses that did not need excess insurance when they first bought their policy may want to consider it as they grow. 
At Counterpart, we write excess policies for all of our management liability products, including directors & officers insurance (D&O), employment practices liability insurance (EPLI), and fiduciary insurance.
How Much Excess Insurance is Enough?
How much excess insurance you need is a matter of balancing budget with risk. Furthermore, the dollar limit best suited to your policy will depend on a number of factors, such as your industry, specific risks, business size, and current jury awards for industry-related lawsuits.
What is Covered by Excess Liability Insurance?
Anything covered in your primary policy may be covered by your excess insurance plan, but make sure to review your policy and consult with your insurance agent before purchasing to verify.
Final Thoughts
At the end of the day, you may be wondering if excess policy insurance is worth it. And this boils down to knowing yourself and your business. Three key questions to ask are:
Are you in a high or low risk industry? The higher the risk, the more likely you need excess insurance. 
Are you risks growing faster then your limits? Your primary carrier may not be able to provide greater limits to meet the exposures of your growing company.
Are you willing or able to pay out of pocket in case of a lawsuit? If you don't have potentially millions of dollars tucked away to cover a large claim, you may need extra coverage.  
The fact is, claims can be  unpredictable and costly. When you consider that 60% of companies are sued by employees or former employees annually, investing in a higher limit could make or break your business.
But if you're an insurance broker, you may have another question: keeping you up at night while balancing business growth with high-quality and comprehensive policies. Our platform can help with that. 
Counterpart helps insurance brokers to assess and cover small companies across the United States with simple policy forms, extensive coverage, up to $5 million in limits, and more. Contact us today and find out how we can help grow your business.
by Counterpart • 
Jun 22, 2022