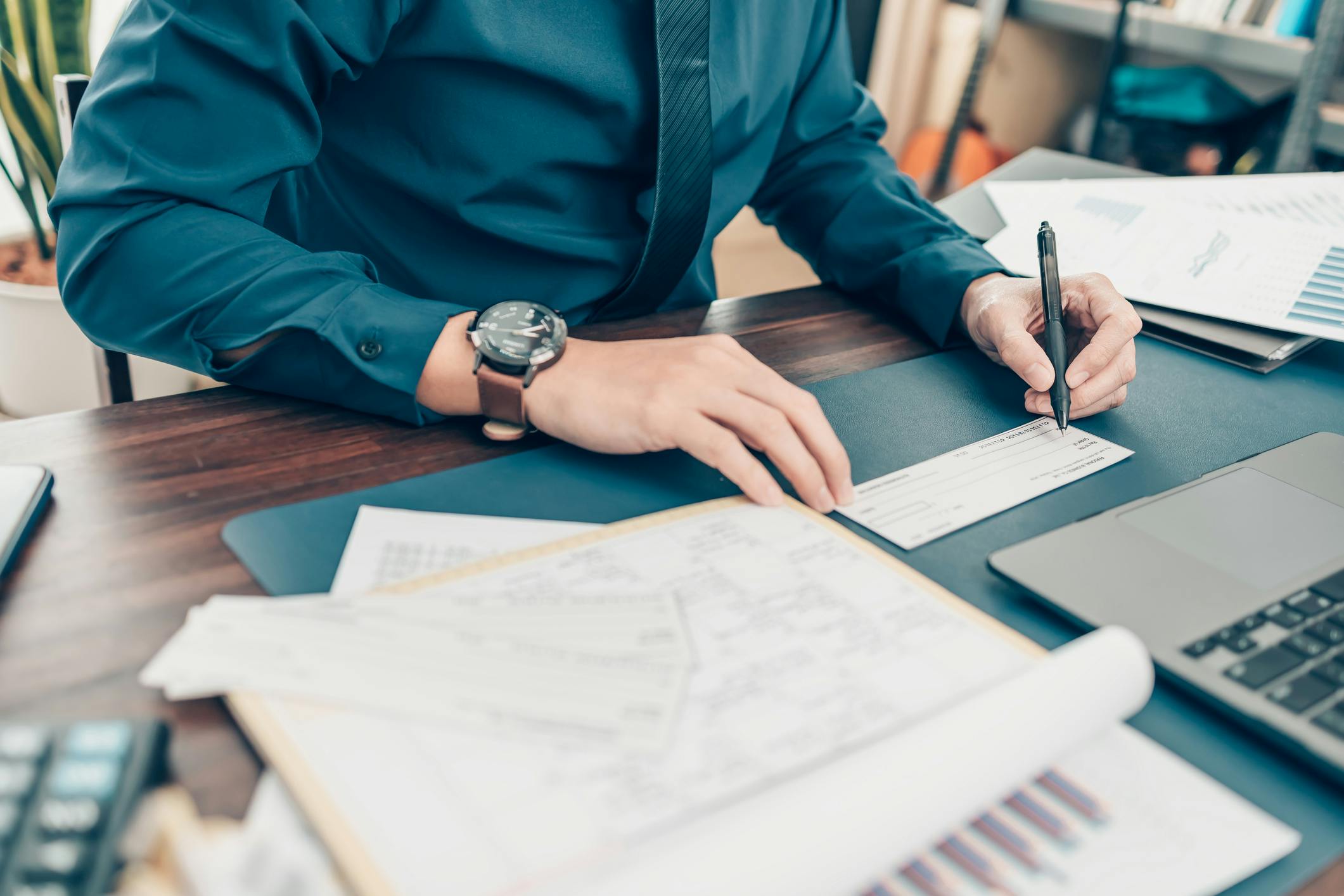 by Counterpart • 
Sep 15, 2022
How likely is it that employee theft will affect your business?
Unfortunately, you may have already been a victim of workplace theft. Employee theft affects a whopping 95% of businesses. It gets worse; 75% of workers admit to stealing from their employer at least once.
Workplace theft can devastate cash flow from snatching small goods and office supplies to committing serious fraud. Everyone is a potential offender—from temporary workers to high management. There's no need to be paranoid about all your potential hires, but putting controls in place to prevent employee theft is essential.
Before we get to the prevention action items, let's look at employee theft more closely.
Employee Theft Statistics
Employee theft happens all across the board. An organization's size, industry, location, and demographics unfortunately don't guarantee it immunity. And ranging from retail theft to embezzlement or data theft, there are many types of risks. 
On average, companies tend to report about six cases of fraud. That number varies depending on factors such as lack of preparedness, business size, and insufficient risk assessment.
Some key employee theft statistics include:
75% of employees have stolen from their employer at least once, and over one in three employees have reported stealing at least twice (U.S. Department of Commerce.
Around 64% of employees have admitted to stealing from small businesses (Complete Controller, 2019).
Businesses lose up to 5% of their annual revenue to theft (ACFE 2020).
On average, there are over $50 billion in losses due to employee theft in a single year nationwide (U.S. Department of Commerce).
In 79% of theft cases, more than one employee was involved. On average, there are three people involved. (CUTimes, 2019).
A staggering 90% of theft-related losses are committed by employees (Willis North America).
Employee Theft Demographics
It's challenging to identify a suspected thief. The face of a fraudster is often one that we know well. They are often well-educated and many even serve the company for many years.
What we do know is: 
Theft is more common among male employees than women, as men were involved with 72% of occupational theft instances in 2020 (ACFE).
Typically, most white-collar theft, such as money laundering or embezzlement, is committed by married men in their 40s. They are in positions of power, less likely to be monitored, and are trusted. These individuals are more likely to be white, highly educated, and appear to be family and community-focused.
Regarding theft in finance or insurance-related sectors, most perpetrators were in their 20s or 30s and had commonly been with the company for a while. On average, those who had been with a company for six or more years committed fraud than those who hadn't (Carnegie). 
Approximately one-third of those found guilty worked in a company's financial department, either as an accountant or analyst (ACFE).
How Common is Employee Fraud?
There are many reasons why employees steal. These range from personal greed to resentment towards their employer. Some employees feel they are "owed" the money or the resources they steal. In some cases, employee dishonesty may be unintentional, such as an individual unknowingly violating the company expense policy.
Regarding motives, statistics show that while 26% were having financial difficulty at home, 42% were individuals living above their means. Other factors included problems in their personal relationships, becoming too close with a vendor or a customer, and resentment towards the company.
But regardless of the reason, regular workplace theft packs a punch. A staggering 30% of business failures are caused by employee theft, and 68% of cases happen in small to midsize firms. Employee theft tends to happen the most to businesses with less than 100 employees. 
Typically, it takes about 14 months for fraud to be detected. The most common types of employee fraud are:
Embezzlement. Billing fraud, including fraudulent disbursement and asset misappropriation (18%), cash on hand (15%), theft and larceny (11%), check and payment tampering (10%), payroll fraud (10%), skimming (9%), and cash larceny (9%) are the most common types.
Financial statement fraud. Typically costing a median loss of $1,000,000, it's also the most costly form of fraud a firm can endure. 
Time theft. Have you ever had an employee slacking off while at work or who's clocked in when they weren't even there? Perhaps you've caught someone sleeping at their desk or playing a game. These are examples of time theft, and 75% of businesses report having an issue with it; additionally, 20% of every dollar earned is lost to it. 
Credit card fraud. Employees have been caught using a customer's credit card or one of the company's credit cards in a way that isn't authorized. This can cause financial and reputational damage.
It's important to note that billing, check or payment tampering, and payroll fraud is much higher with smaller companies than larger companies. In fact, check and tampering fraud was four times higher.
Surprisingly, external audits account for just around 3% of fraud detection. Usually, fraud is discovered via tips from employees (49%) or customers (21.6%).
13 Tips to Prevent Employee Theft
There are some strategies business owners can use to reduce employee dishonesty. Many stem from human resource (HR) management policies. Some steps to prevent employee theft are:
Commit to employee background checks.
Have more than one person keep track of business funds.
Document all transactions through purchase orders, invoices, and receipts.
Conduct weekly receipt audits.
Randomize the audit schedule, and cycle internal auditors to make sure different people are involved.
Control computer and software roles to mitigate inventory or cyber theft.
Separate accounts receivable (AR) functions and have different employees on each step.
Be respectful and flexible with employee scheduling to prevent time theft.
Ensure that employees feel valued.
Supervise employees but don't micromanage.
Make sure there is a confidential path for reporting a dishonest employee.
Be clear about punishments for workplace theft.
Automate as much financial processing as possible, including payroll and expense reporting.
Safeguard Your Finances with Crime Insurance
While there are things within your company that can be done to mitigate risk, it still stands that no plan is entirely foolproof. It may be worth it to invest in crime coverage. Commercial crime insurance can help protect your business from major losses caused by third parties or employee theft. It protects against the loss of money or other valuables due to theft, fraud, forgery, burglary, and other acts.
A good commercial crime policy covers employee dishonesty, which typically comes in two types:
A discovery-based policy will only pay for losses that are found during the policy period. This means that it doesn't matter when the crime was committed; what matters is when it was discovered.
A loss sustained policy will pay for losses that happen while the policy is still in effect. A preferred policy typically has a grace period of a year to find out about something, during which time you'll still be covered.
Commercial crime insurance will frequently cover losses caused by workers or third-party hackers committing fraud or theft using computers. But it generally won't cover losses caused by data breaches or ransomware attacks. A cyber liability insurance policy is usually not included in crime insurance coverage.
Final Thoughts
Employees are one of the most valuable assets to a company, and it's important to treat them with respect instead of scrutiny. However, most businesses can suffer from internal fraud at least once so it is crucial that organizations properly assess and reduce these risks proactively. 
To limit losses, investing in solid internal controls, audits, and a good outside CPA firm can significantly prevent employee theft. Regardless of how prepared you may be on the inside, even the most careful businesses can suffer multi-million dollar losses.
But what can you do outside of setting firm controls, auditing, and investing in criminal insurance coverage?
Keep your employees happy. Many employees commit occupational fraud either because they believe they are "owed" something from the company or because they simply don't know the policies. Having proactive HR policies and documentation, such as an employee handbook with clear rules and penalties, can help in preventing employee theft.
Want more specific detail on your business's risk exposure? Get a complimentary risk assessment today.
Disclaimer: ​​The information provided herein is to provide an overview of current issues and situations and to alert our readers of potential areas of concern. The information set forth herein is not, and should not be construed as, legal advice.
by Counterpart • 
Sep 15, 2022