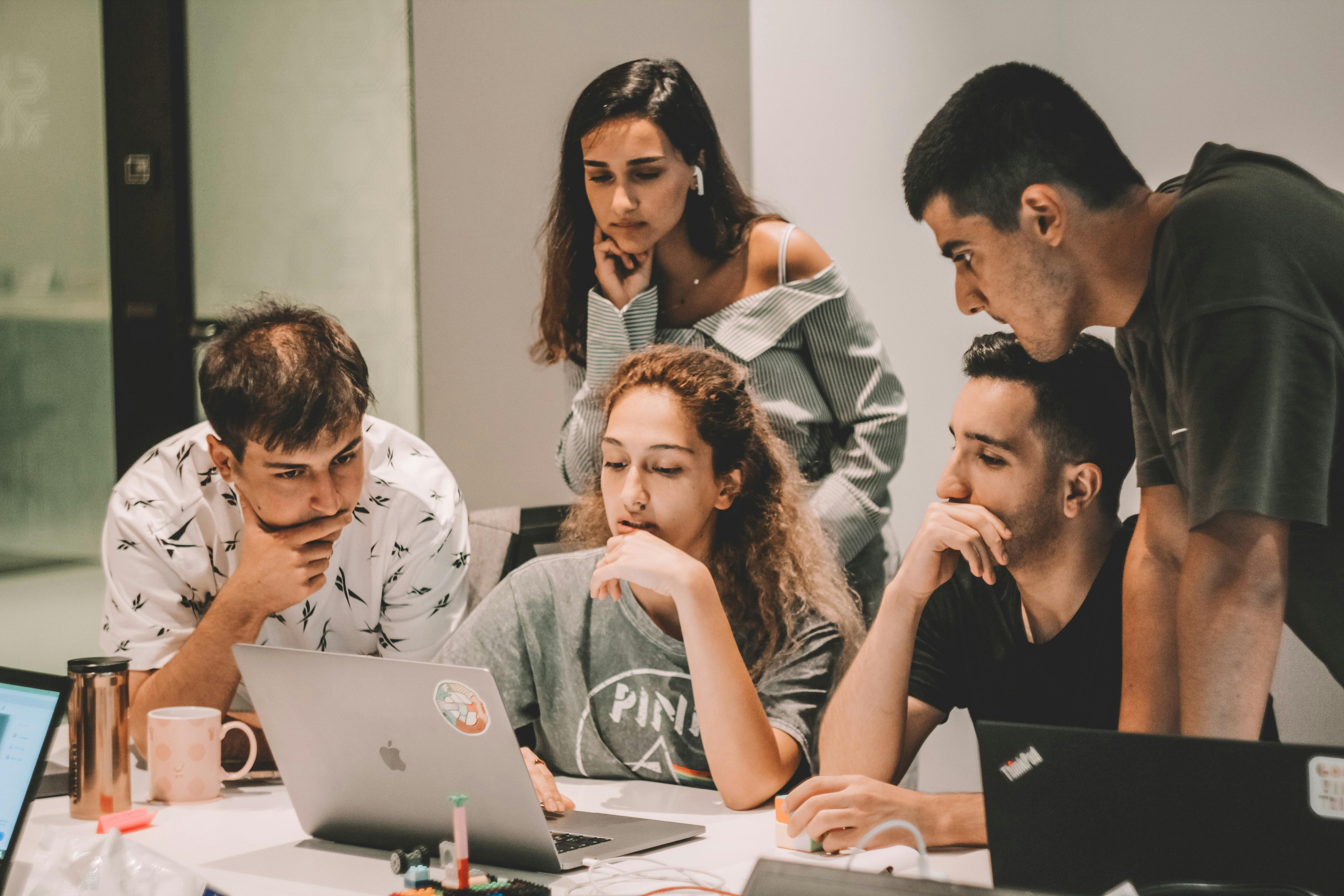 by Counterpart • 
Feb 01, 2022
What is Employment Practices Liability Insurance (EPLI)?
Employment practices liability insurance, also known as "EPLI" or "EPL insurance," protects employers when an employee sues them for an alleged violation of their rights. Some of the most common employment practice lawsuits are related to sexual harassment, discrimination, the wrongful termination of an employee, and violations of Title VII of the Civil Rights Act of 1964. EPLI coverage typically covers the costs of an employer's legal defense against such claims and of any settlements.
At the federal level, employment laws are enforced by the US Equal Employment Opportunity Commission (EEOC). In addition to federal law, there are also state and local laws that protect employees. As a business owner, if you don't comply with them you face the possibility of a costly claim, even if you've made an honest mistake. 
With EPL claims increasing and litigation becoming more expensive, it is increasingly important for employers to be aware of their exposures and consider the protection of EPL insurance.
What Does EPLI Cover?
Typically, an EPLI policy covers your business for claims regarding employment practice violations by any employee in your organization, from senior management to the junior levels. Most policies cover out-of-court settlements and your defense costs if the claim goes to court. 
However, every policy is different. Some insurance carriers put EPLI coverage limits on defense costs or may not cover your legal defense at all. Speak to your broker and/or check your policy agreement to make sure you have the proper coverage. 
The four most common employment practice claims, which EPLI covers, are sexual harassment, discrimination, wrongful termination, and retaliation (when an employee alleges that negative actions were taken against them because they reported a violation or supported another employee who did so).
Below, we provide an overview of types of claims EPLI typically covers:
Employment-related defamation
When an employee alleges that an employer made a false statement about them (for example, in a letter of reference) that harmed them professionally.

Invasion of employee privacy
When an employee alleges that their employer violated their right to privacy by, for example, recording them on camera at work or inappropriately requesting/sharing information about their medical history.

Wrongful failure to employ or promote
When an employee alleges that, for illegitimate reasons, they weren't promoted to a position for which they were qualified.

Wrongful deprivation of a career opportunity
When an employee alleges that they weren't, for illegitimate reasons, given the opportunity to gain skills or knowledge that would advance their career (for example, if they weren't allowed to take a certain training course).

Wrongful termination
When an employee alleges that they were fired due to reasons unrelated to their performance.  Termination is prohibited on the basis of race, creed, religion, sex, age, marital status, gender identity, or retaliation. 

Negligent evaluation
When an employee alleges that their performance evaluation (at their annual review, for example) was inaccurate or overly negative or low, and didn't reflect their actual performance, which was better. 

Failure to provide adequate pregnancy and/or lactation accommodations
When an employee alleges that they suffered discrimination due to pregnancy or that their employer failed to provide them with a safe, clean, private space for lactation after their return to work.

Employment-related distress or humiliation
When an employee alleges that there has been wrongful infliction of emotional distress, mental anguish, or humiliation.

Claims related to wage equality
When an employee alleges that there was wage discrimination made on the basis of sex. The Equal Pay Act of 1963 prohibits employers from paying different wages to men and women who perform the same work under similar working conditions.

Claims of racial discrimination 
When an employee alleges that they were discriminated against on the basis of race or ethnicity, which is prohibited under the Civil Rights Act of 1966. The Equal Employment Opportunity Act of 1972 further clarified and prohibited attempts at racial discrimination based on factors like an employee's credit score.

Discrimination based on national origin
When an employee who is authorized to work in the United States alleges that there has been discrimination on the basis of national origin or citizenship. The Immigration Reform and Control Act of 1986 prohibits such discrimination.

Discrimination of persons with disabilities
When an employee alleges that they were discriminated against on the basis of a disability, which is prohibited under the Americans with Disabilities Act of 1990.

Age-related discrimination
When an employee alleges that they were discriminated against on the basis of their age. The Age Discrimination in Employment Act prohibits discrimination against employees who are 40 and older.

Third-party EPLI claims
When non-employees (typically customers, clients or vendors) bring claims against employees of the insured company. By contrast, commercial general liability insurance typically excludes coverage for harassment and discrimination, making third-party EPLI coverage an important provision of coverage.
What Does EPLI Not Cover?
Employment practices liability insurance would not cover claims arising from deliberately dishonest or criminal actions (such as theft or deliberate property damage). It also won't cover things like employee illness or injuries that happen on the job (workers' compensation takes care of these). 
In addition to deliberate or criminal acts, EPLI will also generally not cover the following scenarios:
Professional errors
You need malpractice or professional liability insurance to be protected if someone in your company makes a professional error that leads to an employee lawsuit.

Unemployment insurance
Most states have a dedicated government agency that handles unemployment benefits claims;  EPLI doesn't cover these. 

Unpaid wages
Failure to pay wages owed for completed work is not typically a scenario covered by EPLI policies.

Fines and Penalties
EPLI will not cover any civil fines, criminal fines, or other penalties issued by regulators.
Furthermore, you might find that your EPLI policy provides only limited coverage (for example, coverage for court costs only) or no coverage at all for certain types of employment practice claims. Below, we provide examples of scenarios for which coverage is frequently limited:
Breach of a written employment contract
When an employee alleges that their employer breached their employment agreement, whether that agreement was written or implied (for example, made in conversation) can be important. Whereas most EPLI policies cover the cost of claims related to implied contracts, some policies may handle written contracts differently. Some EPLI policies may cover claims related to written contracts, while others may cover only legal defense costs for such claims, or nothing at all. This scenario is an example of why it can be helpful to review your policy with a broker to ensure you understand the fine print.

Wage and hour claims
When an employee alleges that their employer didn't pay them their wages in the proper manner. Because a number of expensive and high-profile overtime pay claims have been filed in the past few years, most EPLI policies will exclude or specify sub-limits for wage and hour claims—the risk exposure is too great. 

Immigration violations
Most insurance providers don't offer EPLI coverage for federal, state, or local immigration-related violations (for example, failing to check an employee's immigration status). If they do, it usually comes as a limited add-on (or "endorsement") to your EPLI policy.
What is the Cost of an EPLI Lawsuit?
Employment-related lawsuits are not uncommon, and costs can run into the $100,000s. This can devastate the finances and operations of a small business.
Insurer Hiscox estimates that one in ten employers may face an employment-related lawsuit in a given year. The cost of defending and settling such suits is over $150,000 on average for small businesses, and claims can take close to a year to settle. Additional research has found that six out of ten employers in 2014 had faced an employee lawsuit in the preceding five years. And EPLI risks have become even more pronounced in recent years, given changes including the #MeToo movement and the COVID-19 pandemic. 
Clearly, how much an EPLI lawsuit  could cost your business depends on the individual circumstances surrounding the suit. A 2018 study conducted by the insurer Chubb found that private businesses reported an average loss of $102,915 in an employment practice-related claim.
According to statistics from the EEOC:
The average settlement amount for an employment practice lawsuit that led to a  settlement in favor of the charging party in 2020 was more than $50,000
More than 44% of employment practice cases considered ended in a verdict or settlement in favor of the charging party
Statistics like this and the recent increase in employment-related claims have helped more businesses understand the need for EPLI. ISO MarketStance, an insurance data company, expects to see a 49% increase in firms purchasing EPLI coverage over the next few years, and predicts that US companies will be spending a total of $3.1 billion on this type of policy by 2025.
Even though more small and medium-sized businesses are purchasing EPLI than in the past, many employers still lack sufficient coverage. Findings by Advisen, another insurance data provider, show that (generally speaking) the more employees a company has, the more likely it is to have EPLI coverage. Their data conveys that more than 60% of companies with 50-200 employees may not hold EPL Insurance coverage. This suggests that many employers and small business owners are under-covered, and over-exposed, when it comes to employment practice liabilities. In today's rapidly evolving employment environment, this constitutes a large risk that some employers may be underappreciating.
Additionally, you should consider that you as the employer don't have to have committed a violation yourself to be liable in an employee lawsuit. For example, if you haven't paid enough attention to getting solid HR policies and procedures in place, or you've failed to prevent or rectify one employee's discriminatory behavior towards another, you could still face a claim.
How Much Does EPL Insurance Cost?
EPLI insurance costs a lot less than defending yourself uninsured against an employment practice claim. For very small companies with up to five employees, premiums can start as low as $500 per year for $1 million in coverage. Generally, a small business with under 100 employees can expect to pay around $5,000 in annual premiums.
The three factors that make the greatest impact on your EPLI premiums are:
How many employees you have on payroll
The state in which you operate (for example, New York and California have more legal protections for employees, so EPLI coverage in those states generally costs more)
The type of industry in which you do business
When calculating your premiums, your insurance provider will also take into account:
The amount of coverage you need and the size of your deductible
The type of employees you have (full-time, part-time, or seasonal)
Your employee turnover rates (high-turnover industries are seen as a greater risk)
Any history of employment-related claims against you
The hiring and firing procedures you have in place
Your processes for and documentation of employee training and conduct
What are Some EPLI Claims Examples?
The Equal Employment Opportunity Commission (EEOC) is the federal agency responsible for investigating discrimination claims against employers. According to its report for 2018, more than 40% of employment practice lawsuits that year were made against small- to medium-sized businesses with fewer than 100 employees. The agency said it resolved more than 90,000 allegations of discrimination that year—and that was before the COVID-19 pandemic introduced new complexities and regulations for employers.
Here are some real-life examples of employment practice claims from 2020, provided by the EEOC. In two of the cases below, employees filed claims related to the COVID-19 crisis.
1. Sabato vs. Planes Moving and Storage, Ohio (200+ Employees)
Employee allegation: wrongful discrimination on the basis of age
Mr. Sabato alleged that in January 2020, his employer, Planes Moving and Storage, decided to reassign him to a different team. Up until then he had been the Vice President of Business Development, in the sales department. Mr. Sabato claimed his employer made an oral agreement with him (an implied employment contract), that he would be paid $300,000 a year in his new role. Two younger members of the sales team were reassigned at the same time. Mr. Sabato alleged that his employer went on to break the contract by reducing his salary to $150,000. The two younger employees who were also moved didn't have their salaries reduced. Mr. Sabato sued Planes Moving and Storage for age-related discrimination.
2. Almeida vs. Heated Details, Washington (11–51 employees)
Employee allegations: wage and hour violations; wrongful termination; retaliation
In May 2020, Sean Almeida, a former employee of Heated Details (a design and development agency), filed a lawsuit against his former employer. He alleged that he wasn't reimbursed for items he'd had to purchase just to be able to carry out his duties. He also stated that Heated Details had failed, on a regular basis, to pay his wages on time or give him a pay stub or payroll information. Mr. Almeida claimed that in March 2020, he was told he would not be paid what he was owed within a reasonable time and that he should apply for unemployment benefits due to the COVID-19 pandemic. He also claimed that his employer threatened to take him to court when he did apply for unemployment benefits related to a COVID-19 layoff. Mr. Almeida sought compensation from Heated Details for due wages, exemplary damages, attorney's fees, and other damages.
3. Donohew vs. America's Insurance Associates, Florida (51–200 employees)
Employee allegations: denial of paid leave; wrongful termination
Elizabeth Donohew, a former employee of America's Insurance Associates, a certified public accountancy firm, claimed that in 2020 her employer refused to grant her expanded Family and Medical Leave to which she was entitled under the Families First Coronavirus Response Act (FFCRA). She claimed that she was then constructively discharged after being forced to take unpaid, unprotected leave to care for her daughter while school was closed because of COVID-19. She claimed that she had asked to work remotely, as other employees without school-age children had been allowed to do, but her request was refused. Ms. Donohew sued her employer for violation of the FFCRA and wrongful termination.
EPLI: Frequently Asked Question
1) What does "employment practice" mean?
Employment practice refers to anything an employer does related to the hiring, employment, and dismissal of employees. An employer's policies and procedures for dealing with employees are also part of their employment practices. Proper employment practices are defined by federal, state, and local laws for the protection of employees' rights. Employers that violate these laws risk facing an employment practice lawsuit.
2) What is excluded in an employment practices liability policy in an insurance policy?
EPLI policies generally exclude claims related to dishonest or criminal actions and to illnesses or injuries that employees suffer on the job. Coverage is typically available, but limited, for breach of employment contract, violations of immigration law, and claims related to the improper payment or administration of wages.
3) Why do I need EPLI if workers' comp is available?
EPLI provides you, as an employer, with coverage for costs in a very specific set of circumstances: When a claim is made against you alleging that you've violated an employee's legal rights. Workers' compensation, on the other hand, can help cover an employee's medical costs for illness or injury they sustain on the job. It may limit your liability as an employer, but it doesn't afford you any protection if an employee alleges discrimination, harassment, or wrongful termination.
4) I already have professional liability insurance; do I still need EPLI?
Yes. Professional liability insurance covers you for claims related to professional errors made by you or your employees. EPLI provides you as an employer with a completely separate set of protections, specifically against employee allegations that their legal rights have been violated. These types of claims most commonly relate to sexual harassment, retaliation, wrongful termination, and discrimination.
Final Thoughts
Even if you have only a few employees, you should speak to a broker to pinpoint the unique employment-related risks your business faces. If you decide to purchase EPLI, it can come as a stand-alone option or, if you're seeking complete liability protection, as part of a management liability insurance package (alongside directors and officers insurance and fiduciary liability insurance).
by Counterpart • 
Feb 01, 2022